Business Development and Administration Officer
Description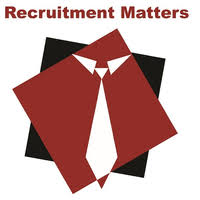 Our client is looking for a Business Development and Administration Officer to join their dynamic team.
Business Development
Marketing the organization' s products, services and programs;
Digital marketing and managing business social media (Facebook, Twitter and LinkedIn), and website updating- leverage data to inform content strategy and campaigns, and innovate to take advantage of new features and trends on social media platforms;
Build long-term relationships with new and existing clients, government authorities and other stakeholders
Provide close and constant follow-up, as well as updates to the management team on potential leads to help with business development.
Developing and preparing a monthly stakeholders newsletter; Marketing and maximizing brand exposure by representing the organization in external events;
Spearhead monthly newspaper articles preparation and publication
Events Management – workshops, training courses and conferencing;
Administration
Receive, direct and relay telephone messages and communication to the appropriate staff;
Organizing training and stakeholder engagement activities;
Editing documents, correspondence and write ups before being communicated to stakeholders or published.
Setting up meetings with stakeholders as required;
Maintaining the general filing system and file all correspondence;
Assist the planning and preparation of meetings and other organizational activities;
Provide basic finance administrative support;
Provide administrative and logistics support when required;
Ensure general appearance of the office is always presentable and professional;
Take notes and prepare minutes for management and staff meetings;
Coordinate and manage procurement process;
Developing and managing relationships with stakeholders;
Follow up deliverables and deadlines relating to stakeholders with various sections of the organization;
Assist in development of a stakeholder engagement strategy;
Follow up deliverables and deadlines with various sections of the organization and managing the diary and being assistant to the CEO
Key Skills
Marketing expertise - broad understanding of current marketing trends, their impact on business strategies, and their implications for management in creating and sustaining competitive advantage.
Drive – energy and tenacity to get things done and Leadership- take initiative frequently, eager to break new ground, create opportunities for others and take personal risks.
Personal impact- you should be able to show that you have influenced people around you through assertiveness, open communication and an aptitude for team work and Ability to engage at high level and being a people person.
Computer Literacy - Knowledge of MS Word, Excel, Outlook and PowerPoint.
Personality – Good attitude and teachable.
Job Role: Business Development and Administration Officer
Industry: Sales / Marketing / PR / Advertising
Required Skills
Qualifications
A professional or University degree qualification in Business Administration/Marketing related field and or/ plus qualification such as IMM (or in progress to attaining), with demonstrable leadership skills will be an added advantage.
Additional Requirements
Business Adminstration
Administration
Marketing
Leadership
IMM
WARNING: Do not to pay any money to get a job. Please report fraudulent jobs to info@jobsinzimbabwe.com